Grange de Bâa is a beautifully restored stone barn set in 7 hectres of open fields and woodlands with crystal clear streams and waterfalls running through the grounds. Sleeps up to 14 people. Only 10km from the medieval town of Luz St Sauveur and 20km from Lourdes well known for its miraculous waters. It offers an excellent location for excursions not to mention the many local mountain villages all offering their specialties. There are local thermes (hot water springs) reputable for their health benefits (a visit to which if desired can be arranged by Chris & Alain). Or maybe you want to spend time relaxing within the grounds of Baa listening to the water flow and the occasional call of the Royal Eagle and the majestic vultures (Vautor Faurve) often spotted over Baa.

During winter, the chalet is ideal for those who like to do snow walking with raquettes and ski rando; during summer, mountain bike, treking, trout fishing...

On the 1st floor Grange de Baa has 4 double bedrooms one of which converts into a dormitory that sleeps six, 1 single bedroom, bathroom and toilet.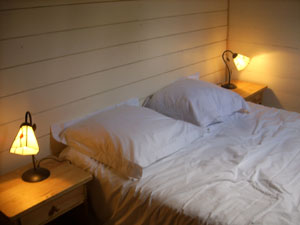 ....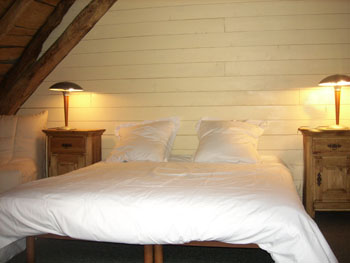 ....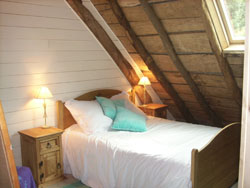 On the ground floor there is a large living room with chimney & bar, shower room & toilet.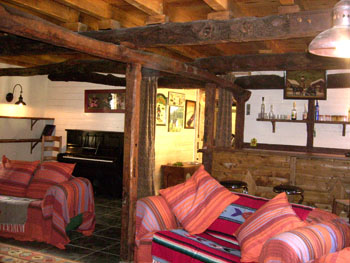 ....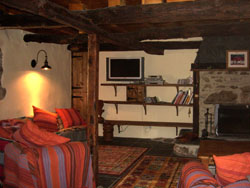 ....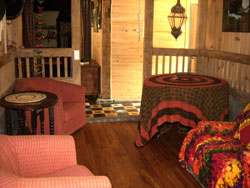 The dining room and kitchen are open plan and the kitchen is fully equipped, and has a wood burning stove and a gas stove.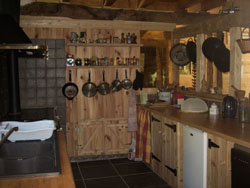 ....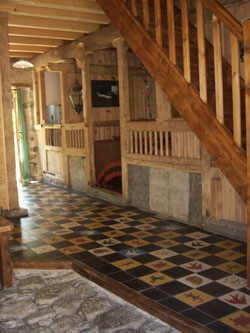 ....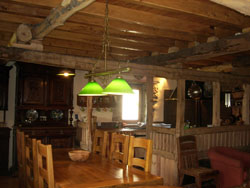 Property de Baa consists of the barn and a house that stands next to it - a cobbled courtyard separates the two. The house is a small 3 - bedroom house. The whole property can be rented or, if you are interested in being looked after i.e. meals cooked, excursions to local sights etc, then Alain and Chris can stay in the house to make sure you have everything you need. The nearest airports are Lourdes, Pau and Toulouse, from which pickups can easily be arranged.
WARNING DURING WINTER :
YOU WILL BE IN HIGH MOUNTAIN AND SOMETIMES IN WINTER, THE ONLY WAY TO REACH THE HOUSE IS (SNOW) WALKING (30mn).

Even though the property is near to the village it is in HIGH MOUNTAIN and the
guest must be careful.
The owner can not be responsible for the risks related to this situation.
In particular the house is contractualy rented without the access track.
It is generally easy to drive a car on this 6 kilometer road ("chemin pastoral")
but you drive
at your own risk and responsibility.
From Grange de Baa to the village of Betpouey there is a donkey path taking 15mm
to walk.

Chris , Alain and their two children have been coming
for holidays at 'Grange de Baa' for 5 years (winter, spring and summer).
"Its been a great experience and so we decided to come and live here. Its a
paradise for those who love the mountain and the nature.We would like to share
that with you".
Contact Details
Chris & Alain Lamome
Grange de Bâa, Betpouey, 65120 Luz st Sauveur. France.
Téléphone - 00.33.5.62.42.63.17 or 00.33.6.71.26.34.15
Email : lamome.alain@wanadoo.fr